Online streaming has made it much easier for people to consume online entertainment whenever and wherever they want. This applies to movies and TV-shows but also to sporting events.
Last weekend's Super Bowl game, for example, was available on a wide variety of legal streaming platforms including YouTube TV. At the same time, however, the game was also being offered for free in YouTube's darker corners.
This problem isn't by any means limited to YouTube, or the Super Bowl. For pretty much every significant sports broadcast there are pirate broadcasts available on all major streaming services.
That said, with an audience of over 100 million viewers, the Big Game between the San Francisco 49ers and the Kansas City Chiefs drew a much larger crowd. This also becomes apparent from the streaming numbers we received from piracy tracking outfit VFT Solutions.
VFT tracked down pirate streams on YouTube, Facebook, VK, Twitch, and Twitter's Periscope. Pirated streams on these services were monitored for the duration of the live event as well as 3-hours after to capture part of the "on-demand" audience.
The company's data doesn't take dedicated pirate platforms into account but there was no shortage of streams. In total, 2,650 pirate Super Bowl streams were detected, which were watched by more than 12 million people.
The vast majority of the streams were found on Facebook (70.6%), followed by YouTube (20.8%), Periscope (4.8%), Twitch (3.2%) and VK (0.6%). Below is an example of one of the pirate streams on YouTube.
While Facebook listed the most streams, the view count on YouTube was actually higher. More than half of all viewers tuned in via YouTube (62.9%), followed by Facebook (22.7%) and Periscope (13.1%), with Twitch and VK picking up the remaining 1.3%.
Most of these pirate streams, roughly four out of five, were watched live. The rest was picked up on-demand after the official broadcast.
While the numbers are definitely impressive, not everyone watched the entire game. In fact, more than 60% watched less than 15 minutes, perhaps in part because their streams were taken down.
According to VFT the figures show that sports streaming piracy is rampant. Right now, most rightsholders respond to streams by issuing takedown requests but according to the tracking company, takedowns alone are not the answer.
Wayne Lonstein, CEO at VFT Solutions, believes that it's much more effective to also educate these streamers and point them towards legal alternatives.
"If you take down the streams, what happens to the millions of viewers? They are left to search for other streams. In combination with takedowns, there needs to be education, communication, and redirection to alternative sources," Lonstein tells TF.
"We believe there is a large percentage of the social stream viewer universe who are interested in the brand's content and are receptive to and even desirous of engaging with content creators and their services," he adds.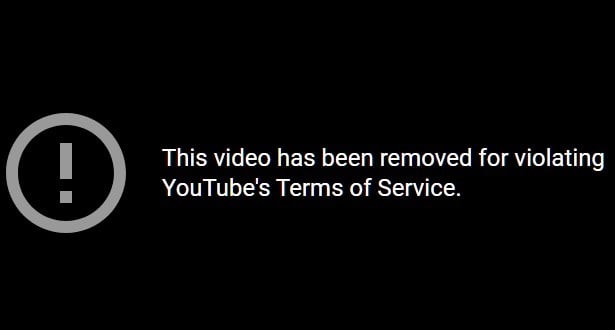 It shouldn't come as a surprise that this is exactly what VFT offers to its clients. The company provides a 'message insertion' service where it reached out to pirates through direct messages or public chats, in an effort to direct them to legal options.
According to VFT, the pirate audience provides a huge opportunity. While some may never want to pay, a significant portion of the millions of pirate viewers may simply need a push in the right direction.
It's an interesting thought, to say the least.
We don't know whether reaching out to pirates through chats and direct messages is the answer, but certainly more can be done. At the moment, removed videos simply display a "this content is not available" notice. Why not replace that with a link to all the legal alternatives?
After all, many people simply don't know what the legal options are or can't find them. Even NFL legend Tom Brady admitted to pirating the Big Game in the past.
Source: TF, for the latest info on copyright, file-sharing, torrent sites and more. We also have VPN reviews, discounts, offers and coupons.
(Visited 43 times, 1 visits today)
Comments
0 comments